User-Friendly Software
Designed by
Maintenance Experts for
Maintenance Experts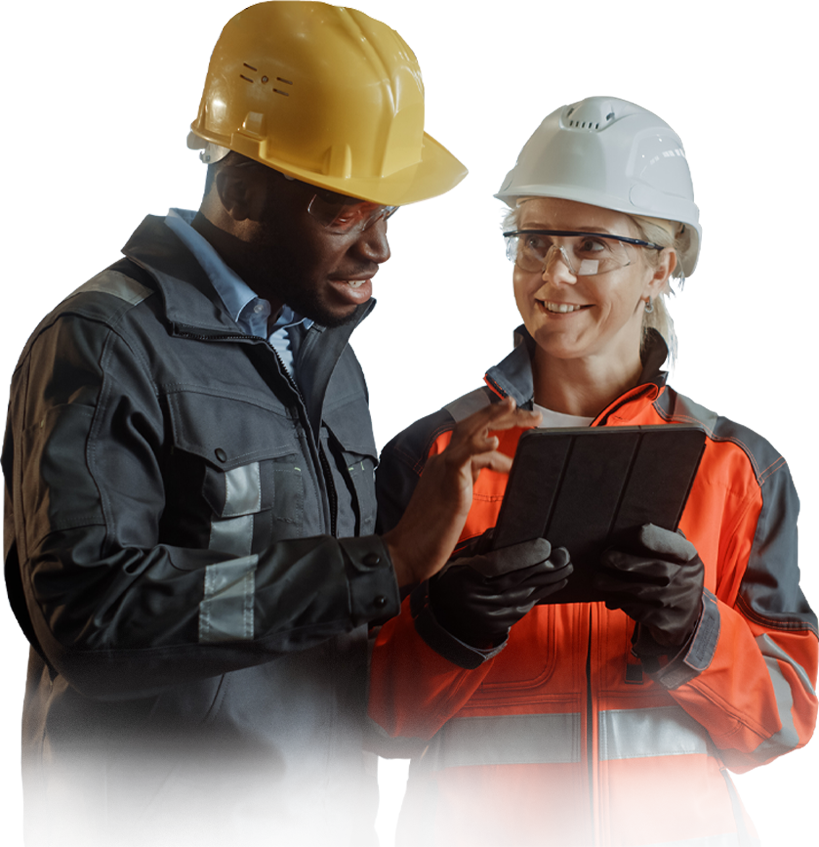 Easy to
Use
Cost
Efficient
Faster than
the Alternative
Dont Be Slowed Down
By Sub Par Technology
Its time to modernize your operations. We dont mean throw your money at the latest software. You deserve to find solutions that actually make your life easier.
If you're ready to...
Stop wasting hours in microsoft word writing work procedures.
Stop wasting hours printing and organizing work packs.
Erase the backlog of data not being entered because your field staff avoid using SAP.
Then we have the tools for you. Riftsoft provides cloud-based software thats integrated with SAP, quick to set up, easy to use, and more affordable than the alternative.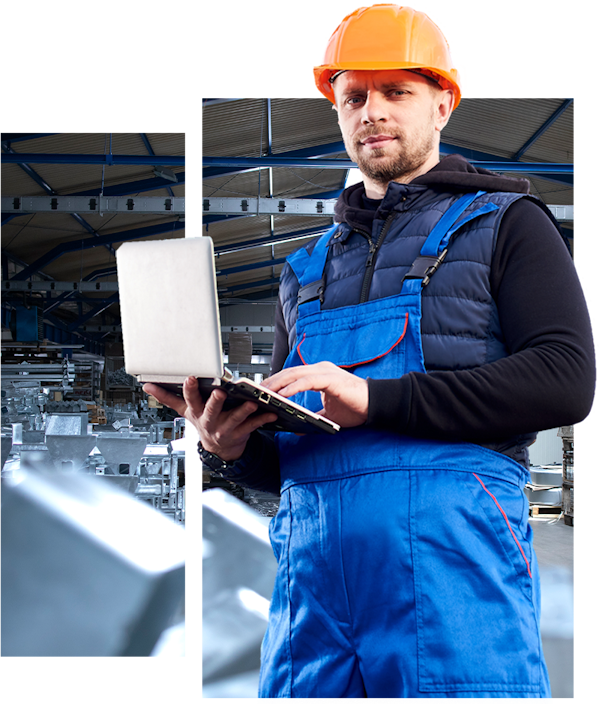 Our Suite of Cloud-Based
Software Solutions
---
Because you deserve software that makes your work life easier.

Create Thousands of Work Documents in Minutes
Rift Create lets you easily create thousands of work instructions in minutes.

The Simplest Way to Get Your Staff to Enter Info into SAP
Rift Mobile offers a variety of mobile apps that let you interact with SAP without having to log into SAP.

Save Time and Shrink Costs on Maintenance Pack Assembly
Rift Print lets you easily generate a single, high-quality PDF maintenance pack that you can print, email or fax.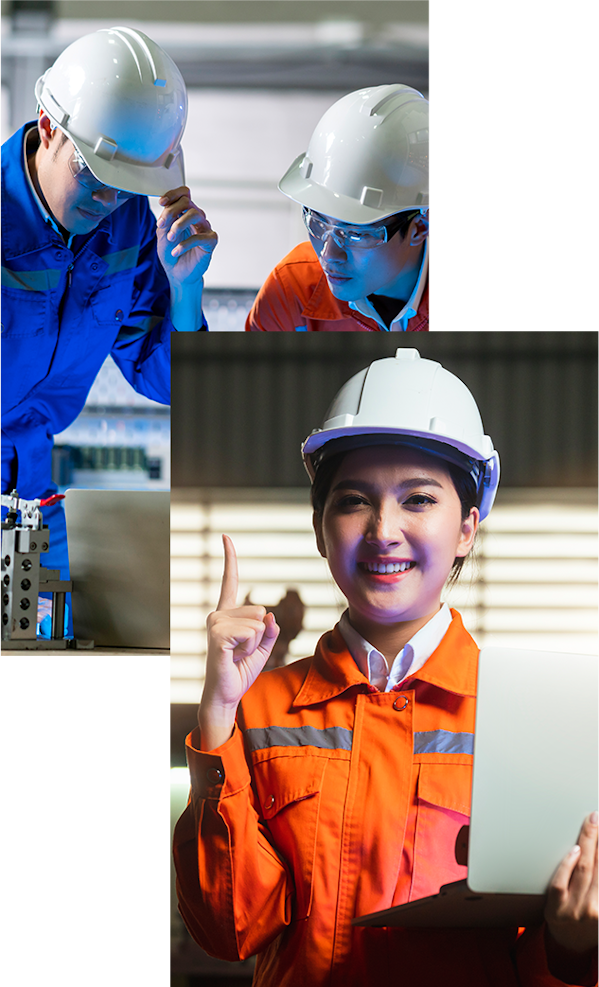 Maintaining Your Equipment
Should Be Easier
MCS Pro Inc is here to increase your productivity in a way that impacts your bottom line.
We've been providing solutions to leaders in oil and gas, mining, energy production, manufacturing, and logistics for over 30 years. We are constantly trying to improve the way that you work by making asset management processes easier, faster and more affordable.
We've watched as software was developed with the intent to make your life easier - but it is still too clunky and clumsy to use.
We couldnt stand to see you waste any more time and money on less-than ideal solutions.
So we created our own.
Tried, Tested and Trusted
by Industry Leaders
---
Get Started With Software Solutions
That Work For You
---
01
Talk with Our Experts
---
We have first-hand industry experiance to help you simplify and future-proof the way you work.
02
Find the Solution That Fits Your Needs
---
No more trying to fit a square peg into a round hole. Get the software that meets your needs and is easy to use.
03
Watch Your Productivity Climb and Expenses Shrink
---
All of our products are designed to see your business grow. We can't wait to see where they take you.
Our Promise to You
We are committed to being the first choice in asset management software that helps you be more efficient in what you do. This looks like:
Software that specifically addresses industry challenges.
Software stored in the cloud, accessible across your enterprise.
Tangible value for the money with immediate results.
Simple on the surface, powerfully integrated and secure behind-the-scenes.
Access to our products immediately, with minimal training.
High levels of professionalism at every stage.
Don't let your productivity-or your machines- screech to a halt because of products that dont serve you best.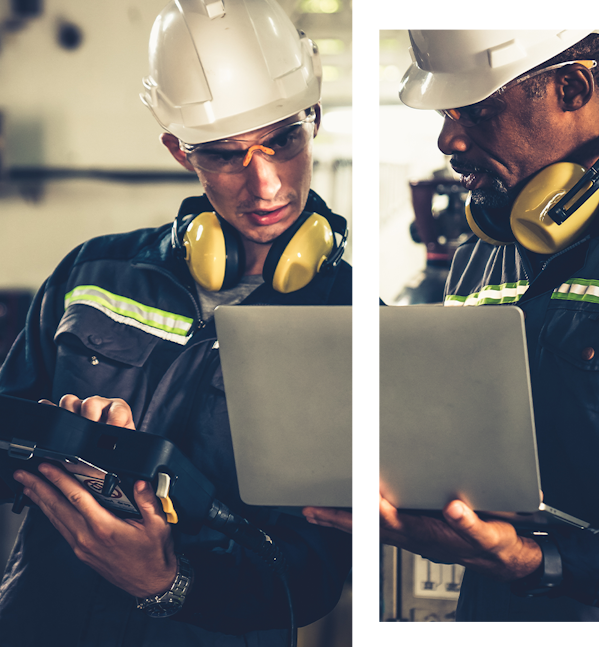 What Clients
Are Saying
---
Rift Print is meeting our work order printing needs at a fraction of the cost of alternatives. Integrated into SAP and one license for the entire organization means all of our users have access to batch print work orders and all the attachments seamlessly. There is no better, more cost-effective solution than Rift Print.

Applications Manager, Global Mining Company
We struggled with managing our preventative maintenance procedures until we installed Rift Create. In recent years we began building comprehensive work procedures but as we needed to make changes, we found there wasn't time to open each procedure and edit them individually. With Rift Create we can bulk change all our work procedures and publish them to our ERP system in one step. This has saved us man years of effort and ensures we have up to date safe work procedures.

Reliability Manager, USA Based Manufacturing Company
We hired a consulting company to build our safe work procedures. Unfortunately, they provided content we could not edit and now we need to make changes. We selected Rift Create and converted our procedures and now we can edit the content or change the format in bulk. This has been a game changer and has saved us massive amounts of time and money.

Asset Manager, Global Chemical Manufacturer
When we installed Rift Create to manage our maintenance work procedures we were expecting a major training requirement. Remarkably with the web interface it was so easy to use that the initial 30 minute introduction was all that was required to get our planners creating and managing content. We now have over 100 users creating and sharing content. The savings are amazing.

Major USA Based Mining Company
I used to worry about the safety of my technicians. In recent years our senior mechanics have been retiring and our newer folks just don't have the experience. We tried to capture their knowledge, but this was difficult until we began using Rift Create. The simple web interface is so easy to use that we bought back senior retired technicians to build safe work procedures from their vast knowledge of the plant.

Maintenance Superintendent, Explosives Manufacturer
We are a large company and proint literally millions of work orders a year across over 100 sites worldwide. We struggled finding a solution that could manage this volume until we installed Rift Print.

Director of Applications, Major Mining Company
Keeping work-instructions current isn't just 'best practice' in our industry but one of the pillars of our process safety management initiative. We are constantly fighting the looming tide of expired documents and replacement workflow. Moving our document workflow from reactive to proactive using RiftSoft, we have reduced our workload by over 30% while drastically improving our document control standards.

Director of Asset Management, Oil & Gas Midstream
In the last decade, our industry has massively consolidated smaller operations into one large joint venture. This has resulted in countless varieties of work instructions that are difficult to integrate due to the complete lack of commonality. RiftCreate gave the tool and framework to create one centralised format and the technical minimum requirement to ingest all the disparate documents into one common standard. That alone would have been enough to justify moving away from Word documents and email, but the fact that we are spending less than half the time compared to our previous methods made RiftSoft our only option.

Senior Advisor Maintenance & Reliability, Global Paper Company
Our mine had a massively successful project several years ago where we decided on a document standard and spent the time and money to convert all our critical work instructions to that standard. Then last year we brought in a new safety initiative and were mandated to add this to all our work instructions. But lacking the oversight from our previous project, our document quality started to drift quickly away from our standard. Then six months later, we were again told to update the documentation with new graphics for the safety initiative. Fortunately, we had just acquired RiftCreate, and they worked with our Planning Team to create the new template allowing us to update almost 2000 documents in an afternoon. Since we also had the RiftStore module, not only did we create them in one day, but we had them updated in our Document Management system and SAP the next day.

Maintenance Manager, US Copper Mine
Free Download
Work Procedures
Best Practices
---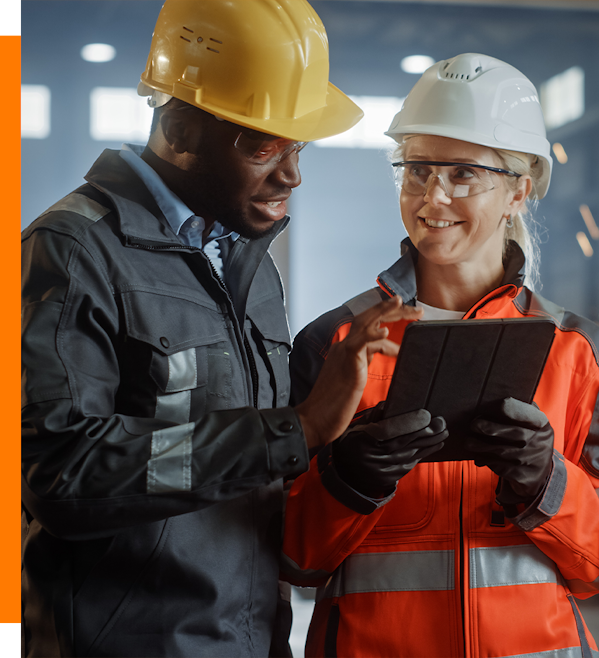 Spend Less Time Staring at Technology,
and More Time Using it To Become Industry Leaders